Important information

All the essential info for
a carefree boating holiday!

Our ultimate goal is for you to enjoy a carefree holiday. That is why we thoroughly check all our ships before they leave. Do you still encounter problems en route? We are available by phone to get you back on track as soon as possible. For minor issues, you can contact us via WhatsApp. For urgent matters, you can always call us!
Contracts
Our contracts are drawn up according to the RECRON and HISWA guidelines. We are a member of the partnership of the better charter companies in the Netherlands: "Top of Holland". Your booking is binding as soon as the copy of the charter contract signed by you is in our possession.
Half the rent must be paid within 14 days of receiving the contract—the remaining amount must be paid three weeks before departure. If you cannot use your reservation, please inform us as soon as possible. We refer to our terms and conditions on our website. You can find the HISWA terms and conditions here.
Insurance & cancellation
All our boats are all-risk insured. You pay a security deposit of 750 euro (for Aron, this amount is 1,000 euro). In case of damage, please fill in the damage form on board. Give this to the harbour master on your return. She will retain the deposit and deal with the insurance company.
Did you cause damage to another vessel? Always take photos and write down all details clearly. This enables us to contact the relevant party. For any booking cancellation, you need to arrange cancellation insurance. The HISWA terms and conditions also contain information on this.
Departure & arrival times
As stated in your charter contract, you can check in from 3 p.m. If the check-in time is different, it is always by mutual agreement. The return of your charter yacht is at 9 a.m. at the latest unless otherwise agreed. We need time from 9 a.m. to 3 p.m. to prepare the boats for the next guests. Think of cleaning, checking the engine and other matters on board.
How do I return my ship?
You can choose to have your yacht cleaned by our cleaners after your holiday. After all, we are happy to unburden you! You only need to return the ship in a tidy and swept-clean condition. Our cleaners will take care of the rest, such as vacuuming, mopping, cleaning bathrooms & toilets, the windows and the outside of the yacht. Are you not adding a final cleaning to your booking? Then we expect you to return the ship as you received it.
Should I refuel my vessel after use?
You will leave our port with a full diesel tank (Traxx diesel). On your return, we will refuel the ship for you. You pay only for the fuel used.
Any problems along the way or areas of concern?
On your return, the harbour master or assistant will ask if you have encountered any problems. Or if there are things, our mechanics need to look at. Please mention this so we can prepare the yacht for the next guests.
Be aware of what we give you
Our yachts are maintained with care. When you receive a vessel, we trust you to look after it as well as we do. Our yachts are valuable. That is why it is compulsory to take a sailing course if you have no previous sailing experience with a similar vessel. Is our assessment that this is the case? Then we offer you a short sailing course. This way, you can still be safely on the water within a few hours.
Sailing course
SSH provides this boating course. Among other things, you will learn how to hang the fenders, what knots to use to secure the vessel and what the rules are on the water. SSH will also teach you how to sail, moor and make certain manoeuvres. Everyone on board is included. After all, you don't sail alone!
Life jackets are compulsory for children up to 12 years
Safety always comes first at Marrenvloot. Therefore, children up to the age of 12 must wear a life jacket on board our yachts. We provide these free of charge, in different sizes, for everyone on board.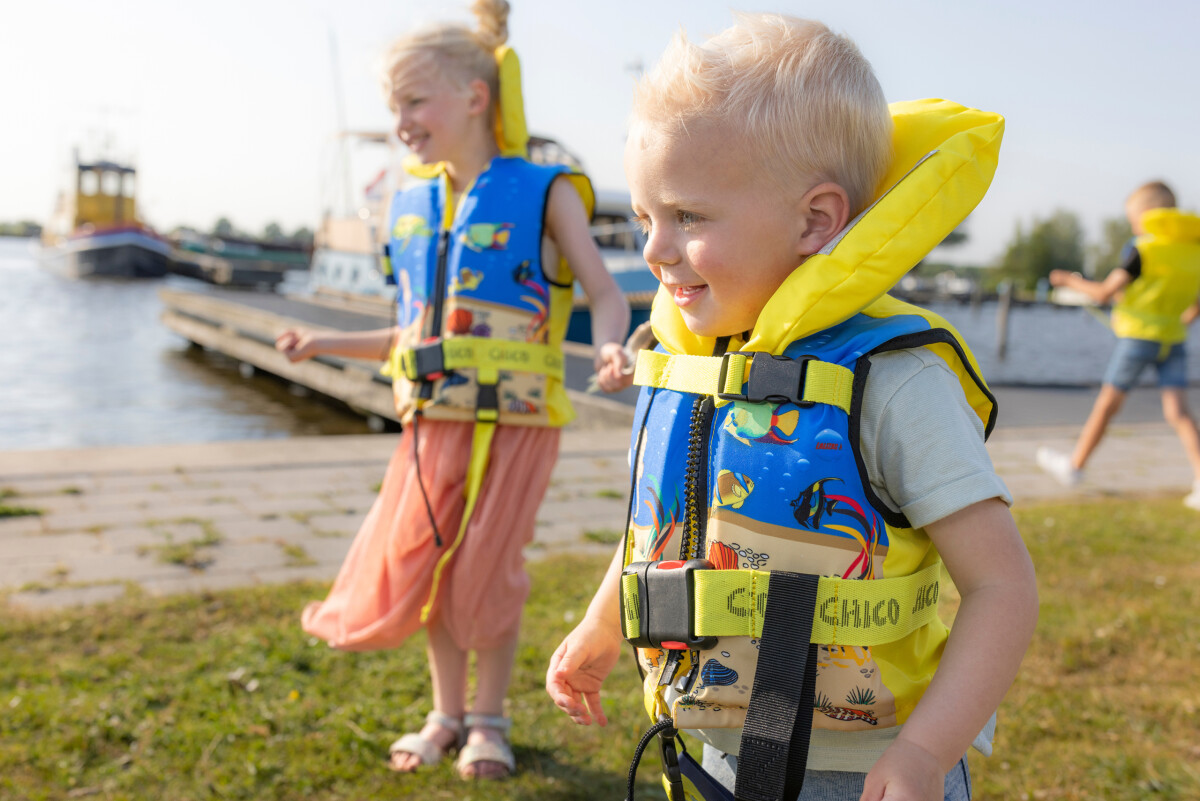 Our company data
Charter en Service Sneek BV
Chamber of Commerce: 01067541
VAT number: NL802475814B01