Aquanaut Unico 1000 FA

Adios

4-6 persons

The Adiòs is a very manageable boat. For her length of 10.60 metres, she has a remarkably generous interior space. Perfect for boating holidays with 4 to 6 people!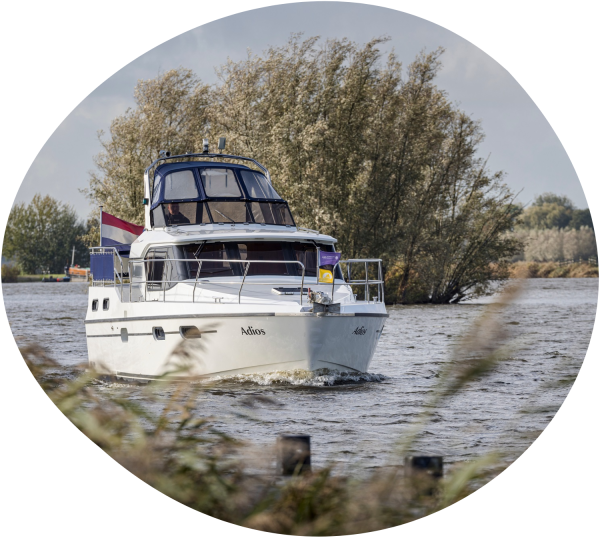 General information
The remarkable thing about this Aquanaut Unico 1000 FA is that – unlike other boats of this length – it has two very generous sleeping cabins with a French bed. The Adiòs features inside and outside steering with bow and stern thrusters. The boat also has an electric cooker.
Book the Adios - Aquanaut Unico 1000 FA
Technical details
Height above waterline

4 m

Drinking water tank

500 l
Equipment
Digital terrestrial television
Insurance and deposit
All our ships are all-risk insured. For this, you pay a security deposit of 750 euro. If there is damage, please fill in the damage form on board. On your return, give this to the harbour master. She will retain the deposit and handle the settlement with the insurance company.
Have you caused damage to another vessel? Always take photos and write down all details clearly. This way, we can contact the relevant party. Would you like the option of cancelling your boating holiday? You need to arrange cancellation insurance yourself. The HISWA conditions also contain information on this.
Download our rental conditions »

Download the HISWA terms and conditions »
Any questions?

We would love to get in touch!

Do you have any questions about this Aquanaut or our services? Or would you like to know more about sailing in Friesland or taking a sailing course? Feel free to contact us. We will be happy to help you!
Marrenvloot makes you feel
at home on the water by: