Aquanaut Drifter 350 AC

Centaurus

2-4 persons

This Aquanaut yacht is perfect for incredible cruising holidays with 2 to 4 people. It features two beds in the owner's cabin and two on the pull-out double bed under the saloon settee.
General information
This new Drifter 350 OC is a 3rd generation Aquanaut type. This vessel's bold appearance, solid construction, and unparalleled comfort of Aquanaut motor yachts unite.
This model - measuring 3.5 metres in width with a draught of 1 metre - features an open cockpit and all the excellent qualities of previous Drifter generations. The silent engine, spacious and light interior and robust linear pattern; it's all still there. As is the significant advantage that the cockpit, saloon and kitchen are on one level.
The reduced clearance height (under 2.5 metres) has not been compromised either. This unique feature does not compromise headroom. Even better, compared to the Drifter CS and Privilege, the shape of the Drifter 3.0 is even more functional, thanks to its straight bow. You can feel the spaciousness everywhere, from the owner's cabin to the bathroom and the saloon to the dinette – in just 11.15 metres in length.
Book the Centaurus OC - Aquanaut Drifter 350 OC
Technical details
Height above waterline

3 m

Height without mast

2.60 m

Drinking water tank

500 l
Equipment
1x 2-person bed (salon couch can be extended to a 2-person sofa bed)

Digital terrestrial television
Insurance and deposit
All our ships are all-risk insured. For this, you pay a security deposit of 1000 euro. If there is damage, please fill in the damage form on board. On your return, give this to the harbour master. She will retain the deposit and handle the settlement with the insurance company.
Have you caused damage to another vessel? Always take photos and write down all details clearly. This way, we can contact the relevant party. Would you like the option of cancelling your boating holiday? You need to arrange cancellation insurance yourself. The HISWA conditions also contain information on this.
Download our rental conditions »

Download the HISWA terms and conditions »
Any questions?

We would love to get in touch!

Do you have any questions about this Aquanaut or our services? Or would you like to know more about sailing in Friesland or taking a sailing course? Feel free to contact us. We will be happy to help you!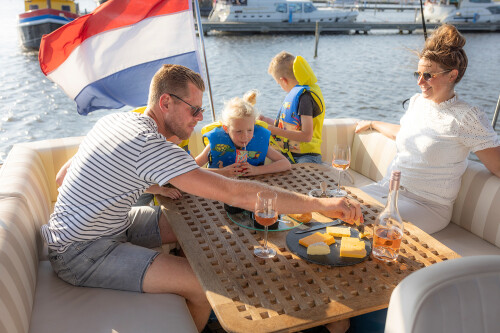 Marrenvloot makes you feel
at home on the water by: