Aquanaut Privilege 1250 AK

El Hierro

6-8 persons

At El Hierro, unlimited fun is paramount. Whether you are cooking and chatting in the spacious kitchen, watching TV on the sofa in the cosy saloon or sunbathing in front of the ship's mast on the foredeck.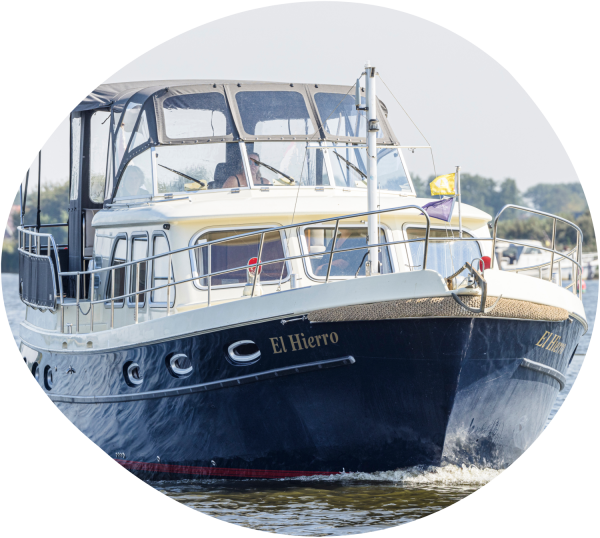 General information
This Aquanaut Privilege 1250 features an elegantly curved staircase leading to the swim platform. This won't make deciding whether to anchor on the lake or stay a cosy night in the marina easy. Independence is guaranteed regardless: three cabins (with six fixed beds) and two large bathrooms, one shower and a TV ensure that you can live together comfortably on board without getting in each other's way. On the El Hierro, the dinette can also be used as an additional sleeping place. This boat only features an outside steering position, making the extra space inside palpable.
Book the El Hierro - Aquanaut Privilege 1250 AK
Technical details
Height above waterline

3.80 m

Height without tent

3.50 m

Drinking water tank

400 l
Equipment
Digital terrestrial television
Insurance and deposit
All our ships are all-risk insured. For this, you pay a security deposit of 750 euro. If there is damage, please fill in the damage form on board. On your return, give this to the harbour master. She will retain the deposit and handle the settlement with the insurance company.
Have you caused damage to another vessel? Always take photos and write down all details clearly. This way, we can contact the relevant party. Would you like the option of cancelling your boating holiday? You need to arrange cancellation insurance yourself. The HISWA conditions also contain information on this.
Download our rental conditions »

Download the HISWA terms and conditions »
Any questions?

We would love to get in touch!

Do you have any questions about this Aquanaut or our services? Or would you like to know more about sailing in Friesland or taking a sailing course? Feel free to contact us. We will be happy to help you!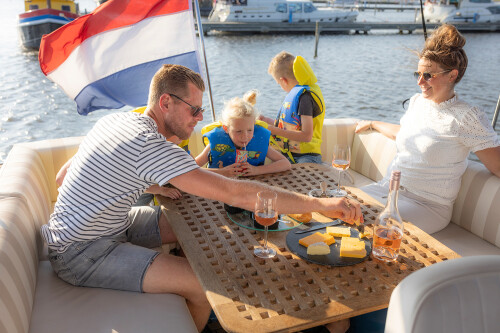 Marrenvloot makes you feel
at home on the water by: